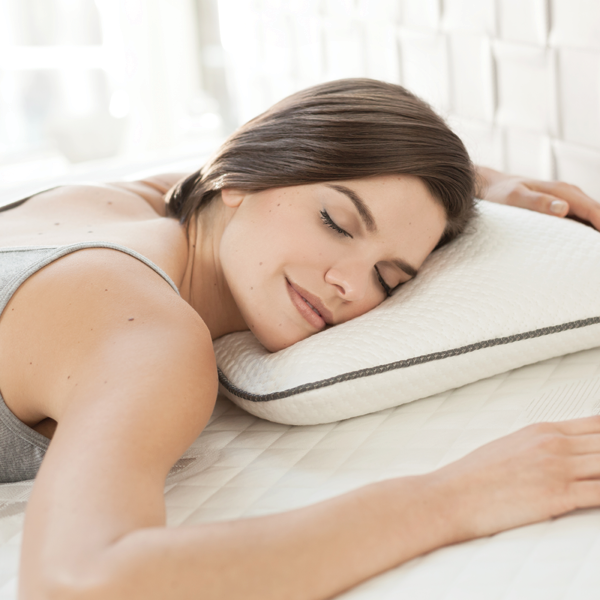 So, the quest for a perfect pillow is as daunting as The Holy Grail or the Davinci code. Or is it? I mean it's just a pillow, right? Well, that overlooked article of bedding consists of 30% of your spine, BRO! I didn't believe it at first, but it's the truth. Then I remembered my old wrestling friends telling me that "if you control the head, you control the body." I use to pass that on by because I couldn't relate it to anything in my life at the time. I mean, I wasn't shooting any double leg take downs or suplexing anybody at the time. But now it makes sense. If my head is not in proper alignment, NEITHER is my body! So that explained my years of neck, shoulder, and hip aches. IT WASN'T JUST THE MATTRESS!!!!
So how does one find an ever elusive "Perfect Pillow"? Well, go get fitted. Mattress Direct does this. They actual do this before you even lay down on your potential mattress. First, they take into accounts your sleeping position (side, back, stomach, any which way but loose) and choose the appropriate pillow for such position. Then have you lay down on a bed that is suitable for your request of comfort. No longer do you have to wander a store holding a pillow like an old boom box. That may bring you back to your break dancing days, but it will not bring you to Comfort Town. Comfort Town is when you have that one pillow, one pillow that rules them all. Lord of The Pillows style.
Come on by one of your friendly, neighborhood Mattress Directs and get fitted for that pillow Today. I mean, why wait till tomorrow when you aren't sleeping any better and are in a foul mood. You don't like that you, and the world will be better once you start following the Sleep Rules.